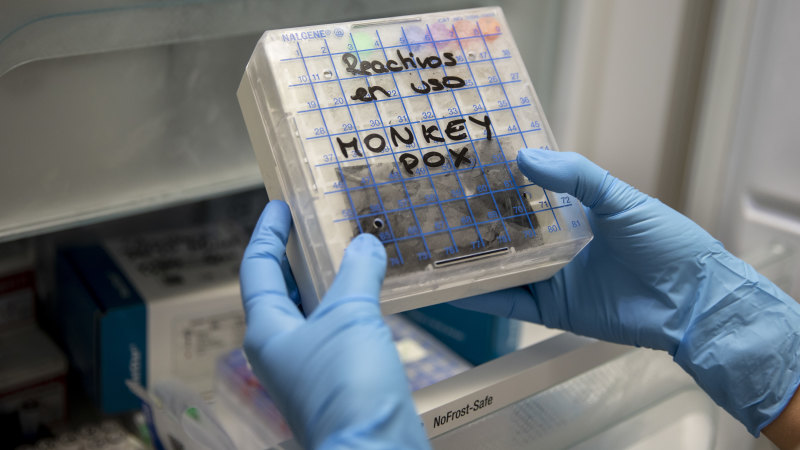 Last month, WHO's expert committee said the worldwide monkeypox outbreak did not yet amount to an international emergency, but the panel convened this week to reevaluate the situation.
According to the US Centres for Disease Control and Prevention, more than 16,000 cases of monkeypox have been reported in 74 countries since about May. To date, monkeypox deaths have only been reported in Africa, where a more dangerous version of the virus is spreading, mainly in Nigeria and Congo.
In Africa, monkeypox mainly spreads to people from infected wild animals like rodents, in limited outbreaks that typically have not crossed borders. In Europe, North America and elsewhere, however, monkeypox is spreading among people with no links to animals or recent travel to Africa.
WHO's top monkeypox experts Dr. Rosamund Lewis, said this week that 99% of all the monkeypox cases beyond Africa were in men and that of those, 98% involved men who have sex with men. Experts suspect the monkeypox outbreaks in Europe and North America were spread via sex at two raves in Belgium and Spain.
"Although I am declaring a public health emergency of international concern for the moment, this is an outbreak that is concentrated among men who have sex with men, especially those with multiple sexual partners," Tedros said. "That means that this is an outbreak that can be stopped with the right strategies in the right groups."
Before Saturday's announcement, Michael Head, a senior research fellow in global health at Southampton University, said it was surprising WHO hadn't already declared monkeypox a global emergency, explaining that the conditions were arguably met weeks ago.
In the US, some experts have speculated whether monkeypox might be on the verge of becoming an entrenched sexually transmitted disease in the country, like gonorrhea, herpes and HIV.
AP