On that day in Ghana in the summer of 2014, the signs were promising. Fellow Australian company Cardinal Resources had found 5 million ounces of gold in the area. Arkoudis and Karam decided to take a punt on the unexplored site nearby, 700 kilometres north of the capital, Accra.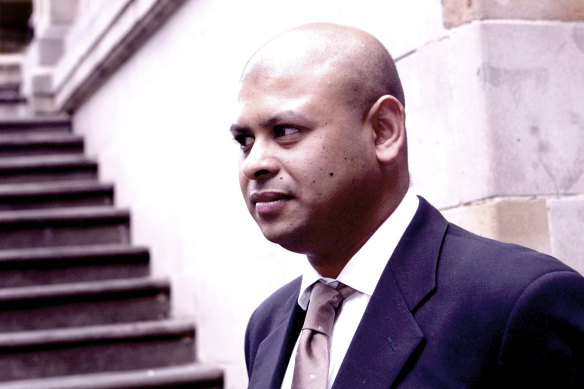 The Sydney-based company assembled an interesting cast of characters for its African adventure. There was general manager Upul Anthony, who had spent almost five years in jail for defrauding his former employer, AMP-owned Cogent Group, of $16 million in 2004. And director Radwin El Hassan, who on the eve of the Sydney Olympics had attempted to import 28 kilograms of cocaine inside medical sterilisers with his twin brother, Marouf, only to be busted by Australian Federal Police.
The two became close in the NSW prison system where Anthony was the accountant, El Hassan the muscle. El Hassan helped Anthony lose 22 kilograms. Anthony gave El Hassan financial advice.
The partnership would eventually lead both men to invest in the cash-hungry Cassius once they got out of jail. The company needed capital to fund its gold exploration and directors ready to take on the wild west of African mining to find an untapped fortune.
By 2018, El Hassan, who went by the pseudonym Roy, was in Africa — responsible for Cassius' security. Anthony co-ordinated staffing and logistics. The duo were an imposing presence in the back office and on the ground in Ghana, a cut-throat landscape that rewards threats, intimidation and bribery.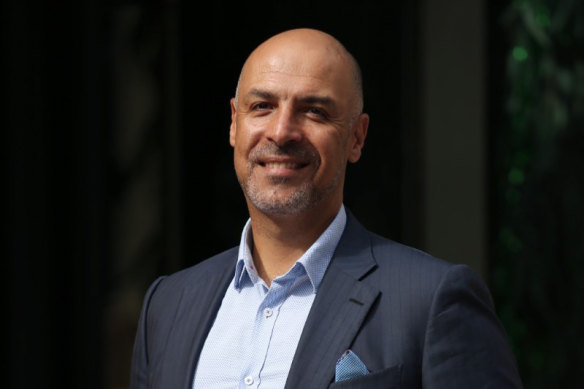 Cassius would not comment publicly if it was aware of their convictions. Documents show the two were actively involved in helping to run the operations in Ghana by January 2018. But even Anthony and El Hassan's penchant for unconventional business deals did little to help Cassius get its operation off the ground.
Shaanxi, the Chinese state-backed miner had been busy digging beneath Cassius' earth and bribing the officials above it.
One former minister in the Upper East region described Cassius as "no good". "Their hands are too hard," the minister said in a recorded conversation. In other words, Cassius' handshake was not pillowed with an envelope full of cash.
Loading
Shaanxi was far more brazen. When Cassius took Shaanxi to court in 2018 after an independent report found that the Chinese miner had stolen millions of dollars in gold from the Australian concession, Shaanxi's officials were seen meeting at the home of the judge presiding over the case, Jacob Boon, and then tried to bribe those who had witnessed the meeting. The Chinese state-linked mine then put the son of one of the most senior directors of the Ghanaian Minerals Commission — the body charged with investigating mining in Ghana — on its board.
The investment paid off. In January 2019, the Ghanaian Minerals Commission ordered Cassius to shut down its operations, citing the questionable backgrounds of some of its directors including Anthony and El Hassan as a key reason. Shaanxi, mired in bad publicity over the deaths of dozens of miners allegedly gassed in 2019 to stop them from taking gold from its mine, rebranded as Earl International Group.
In October 2021, it was granted a large-scale mining licence that will allow it to process 2000 tonnes of ore each day.
A month later, Cassius notified the ASX that it had taken $54,000 in JobKeeper payments, three years after millions of dollars in gold had been allegedly stolen from beneath their feet.
The Australian company remains ambitious. On August 3, Cassius announced a capital raising of $1.3 million to help fund two new projects in Madagascar and Tanzania.
But perhaps, just like with Chameleon, Arkoudis' is gambling that his best shot at a big pay day is through litigation. Cassius' $395 million claim will now travel all the way to a London court.
Get a note directly from our foreign correspondents on what's making headlines around the world. Sign up for the weekly What in the World newsletter here.