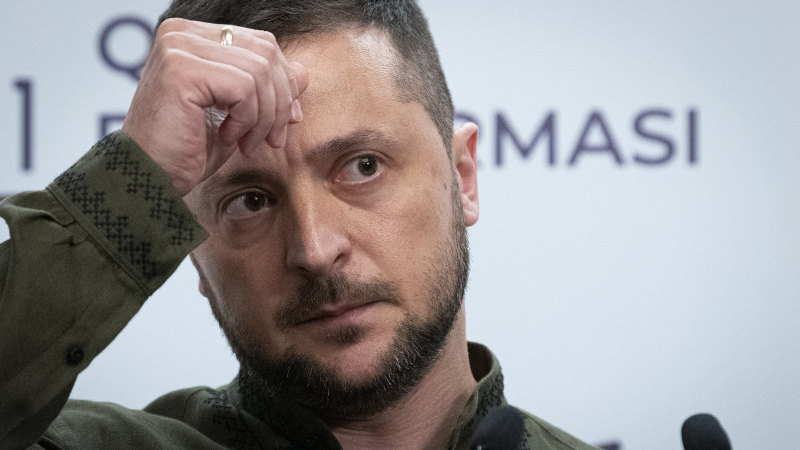 The political dimensions of this offensive are as important as the military ones – for both sides. For President Volodymyr Zelensky, this more intense phase is key to meeting his promise to take back the south, and to demonstrate to European governments why they should continue to support Ukraine. For Vladimir Putin, a loss in the south would be a significant blow militarily as well as politically. Images of thousands of Russian prisoners of war would be a disaster. It may not be fatal to Putin's regime but could further encourage Russian hardliners who want to move aggressively beyond the "special military operation" that is the current invasion.
Ultimately, with the fight under way, the campaign in the south is a battle of wills between opposing commanders. They will each seek to destroy communications and corrode their opposite number's ability to command and control. It will also be a battle of logistics, to keep up supplies and reinforcements. And it will be an information battle to fight for and with relevant battlefield information.
Most importantly this is not one single colossal fight but many small battles sequenced and co-ordinated by strategic military leaders. While tanks, artillery and missiles will play their part, many of these battles will come down to infantry soldiers in close combat. As we know from history, this is likely to be brutal, slow and play out over many weeks as the Ukrainians fight through multiple Russian defensive lines.
There is much we do not know about this new phase of Ukraine's southern campaign. But we do know that in the weeks and months ahead, many courageous Ukrainians will give their all to remove the scourge of the Russian Army from their lands. With battlefield success and some luck, the Ukrainians might finally seize the initiative from the Russians in this campaign.
Loading
It is the start of the many Ukrainian offensives required between now, and into 2023, to take back their nation.
The Opinion newsletter is a weekly wrap of views that will challenge, champion and inform your own. Sign up here.