London: The man vying to replace Boris Johnson as British prime minister says the free trade deal his leadership rival Liz Truss signed with Australia was bad for British farmers.
But Rishi Sunak told an audience of Conservative party members, who will decide the next prime minister, that he would not renege on the deal because that would involve going back on an international treaty.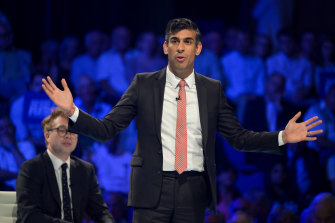 Sunak, who campaigned to leave the European Union, said that as a rural MP in North Yorkshire, his constituency had more sheep than people and that the government needed to back British farmers.
"And making sure the trade deals we sign, are not quote-unquote, one-sided, as the NFU [National Farmers Union] described one of our trade deals, but actually work for British farmers," he said.
"We need to get the rural community to first off realise they can trust a Conservative government," he said.
The UK and Australian parliaments are still to ratify the trade agreement struck between former prime minister Scott Morrison and outgoing Conservative leader Boris Johnson.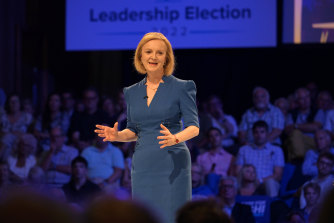 Truss, who backed remaining in the EU, was the Trade Secretary who negotiated the deal and has hailed it as proof of her pro-Brexit credentials. It was the first "new" trade agreement that the UK signed after leaving the EU.
After 15 years, the agreement gives Australian beef and lamb producers unfettered access to British markets, something the NFU said made it a one-sided deal that left farmers wondering had been secured for the British.