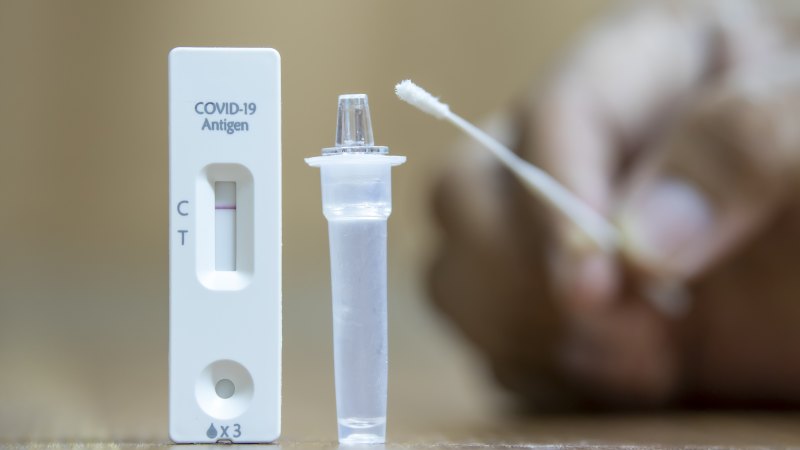 The new guidance is based on the results of a new national study, which has not yet been published in a scientific journal. The study, led by researchers at the University of Massachusetts Chan Medical School, focused on 154 people who tested positive for the virus using PCR tests between October and February.
It found that among symptomatic people, two tests taken 48 hours apart detected 93% of infections. But the same testing pattern detected just 63% of infections in asymptomatic people.
When people without symptoms took three tests, each two days apart, the tests caught 79% of infections.
"We provide data-based evidence on how to test when using rapid antigen tests," said Dr Apurv Soni, an assistant professor at UMass Chan Medical School, who led the research. "The schedule of testing is important."
Some people enrolled in the study had Delta infections, while others were infected with Omicron, the researchers said.
"The fact that the tests can detect Omicron is an important point that cannot be emphasised enough," said Nathaniel Hafer, a molecular biologist at UMass Chan Medical School and an author of the study.
People who are worried that they may be infected even after receiving two or three negative results on at-home antigen tests can continue to test themselves, seek out a more sensitive PCR test or consult with a doctor, the FDA said.
Those who test positive using at-home tests, the agency said, should assume that they are infected and follow the guidelines set forth by the CDC.
The CDC updated its COVID-19 guidance Thursday but did not change its recommendation that people who test positive for the coronavirus isolate at home for at least five days.
People do not need to use the same brand of test each time, the FDA said.