The video was shared on YouTube on Friday by her brother, France-based Mahmoud Moradkhani, who presents himself as "an opponent of the Islamic Republic" on his Twitter account, and then by prominent Iranian rights activists.
On November 23, Mahmoud Moradkhani reported her sister's arrest as she was heeding a court order to appear at the Tehran prosecutor's office. Farideh had been arrested earlier this year by Iran's Intelligence Ministry and later released on bail.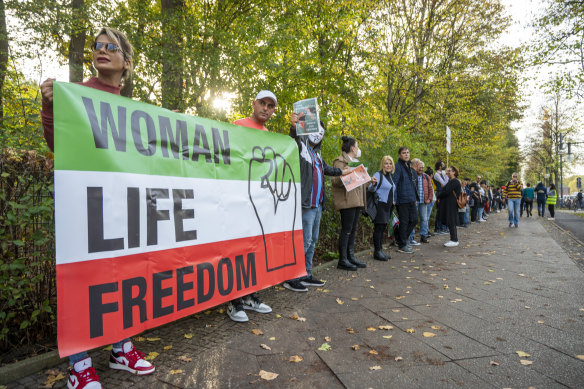 HRANA said she was in Tehran's Evin security prison. Moradkhani, it said, had earlier faced a 15-year prison sentence on unspecified charges.
Her father, Ali Moradkhani Arangeh, was a Shiite cleric married to Khamenei's sister and recently passed away in Tehran following years of isolation due to his stance against the Islamic Republic, according to his website.
Farideh Moradkhani added in her video: "Now is the time for all free and democratic countries to recall their representatives from Iran as a symbolic gesture and to expel the representatives of this brutal regime from their countries."
On Thursday, the United Nations' top human rights body decided by a comfortable margin to establish a new investigative mission to look into Tehran's violent security crackdown on the anti-government protests.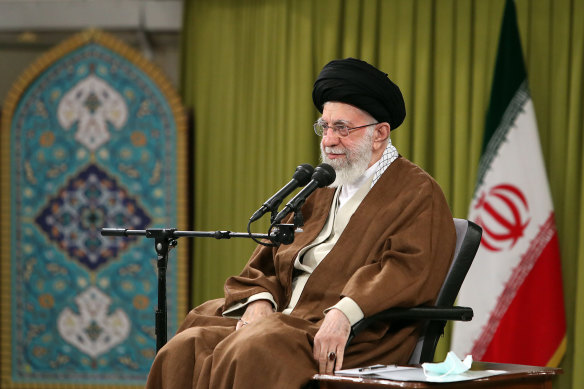 Criticism of the Islamic Republic by relatives of top officials is not unprecedented.
In 2012, Faezeh Hashemi Rafsanjani, the daughter of late former president Akbar Hashemi Rafsanjani, was sentenced to jail for "anti-state propaganda".
Iranian authorities released on bail the activist and blogger Hossein Ronaghi on November 26 to undergo medical treatment, according to his brother writing on Twitter.
Concerns had been growing about Ronaghi's health after he went on a hunger strike last month.
Reuters
Get a note directly from our foreign correspondents on what's making headlines around the world. Sign up for the weekly What in the World newsletter here.