Rome: Italy's No.1 fugitive, convicted mafia boss Matteo Messina Denaro, was captured on Monday at a private clinic in Palermo, Sicily, after three decades on the run, Italian paramilitary police said.
Messina Denaro was captured at the clinic where he was receiving treatment for an undisclosed medical condition, said Carabinieri Gen. Pasquale Angelosanto, who heads the police force's special operations squad.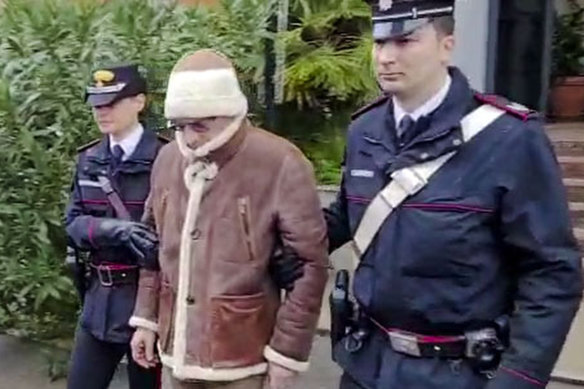 A pair of Carabinieri officers, each holding an arm, walked him down the front steps of the upscale clinic and led him to a waiting black van on a gray morning. He was taken to a secret location by police immediately after the arrest, Italian state television reported.
A young man when he went into hiding, he is now 60. Messina Denaro, who had a power base in the port city of Trapani, in western Sicily, was considered Sicily's Cosa Nostra top boss even while a fugitive.
He was the last of three longtime fugitive top-level mafia bosses who had for decades eluded capture, and hundreds of police officers over the years had been tasked with tracking him down.
Messina Denaro, who was tried in absentia and convicted of dozens of murders, faces multiple life sentences.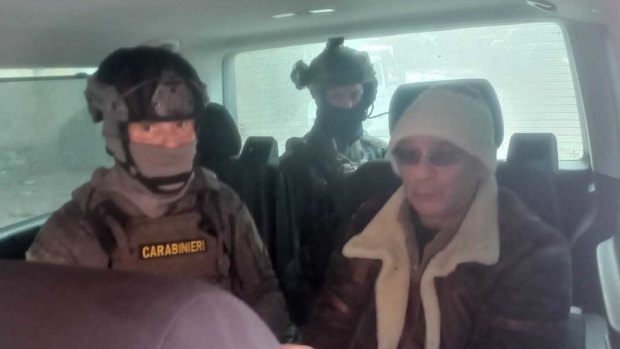 He is set to be imprisoned for two bombings in Sicily in 1992 that murdered top anti-mafia prosecutors, Giovanni Falcone and Paolo Borsellino, Falcone's wife and several of their bodyguards. Among other grisly crimes he was convicted of is the murder of a mafia turncoat's young son, who was abducted and strangled before his body was dissolved in a vat of acid.
The arrest came 30 years and a day after the January 15, 1993, capture of convicted "boss of bosses" Salvatore "Toto" Riina, in a Palermo apartment after 23 years on the run. Messina Denaro went into hiding in summer of that same year, as the Italian state stiffened its crackdown on the Sicilian crime syndicate following the murders of Falcone and Borsellino.