Charles, 73, has been a life-long campaigner on the environment and he has been increasingly outspoken over climate change, sustainability, architecture and planning.
Earlier this year, The Times reported he has expressed his displeasure at the British government's policy of resettling asylum seekers in Rwanda.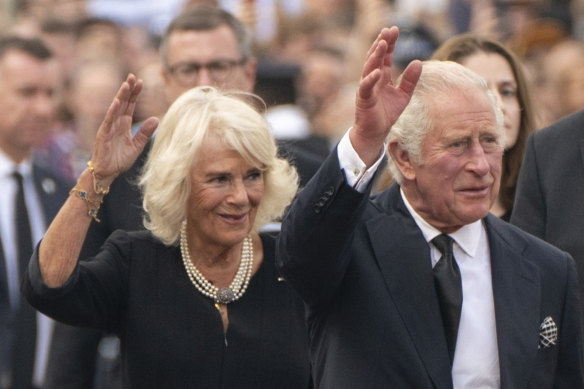 "My life will of course change as I take up my new responsibilities," he said. "It will no longer be possible for me to give so much of my time and energies to the charities and issues for which I care so deeply, but I know this important work will go on in the trusted hands of others."
He said he had made his eldest son William, the new Prince of Wales, the title that had been his for decades and one traditionally held by the heir to the throne.
William's wife, Catherine, becomes Princess of Wales, a title last held by the late Princess Diana.
"With Catherine beside him, our new Prince and Princess of Wales will, I know, continue to inspire and lead our national conversations, helping to bring the marginal to the centre ground where vital help can be given," Charles said.
After the dramatic fallout from Harry and Meghan's decision to quit royal duties and move to the United States, Charles made special mention of the pair in a sign he wants to put their personal difference behind him.
The King was reportedly left saddened after Meghan gave an interview to US magazine The Cut last month, suggesting that Harry had "lost" his father over the family feud.
Harry's relationship with his father and brother has been described by palace insiders as "severely strained". In 2021, he blasted the way Charles had brought him up, telling a podcast he took his family to the US to "break the cycle of pain".
The King said he wished to "express my love for Harry and Meghan as they continue to build their lives overseas".
"This is also a time of change for my family. I count on the loving help of my darling wife, Camilla. In recognition of her own loyal public service since our marriage 17 years ago, she becomes my Queen Consort," he said.

The UK has entered a period of national mourning for the Queen, with flags flying at half-mast and memorials taking place.
Buckingham Palace announced that it was the King's wish that members of the royal household observe a period of mourning until seven days after the funeral – the date of which has not yet been confirmed.
The Morning Edition newsletter is our guide to the day's most important and interesting stories, analysis and insights. Sign up here.