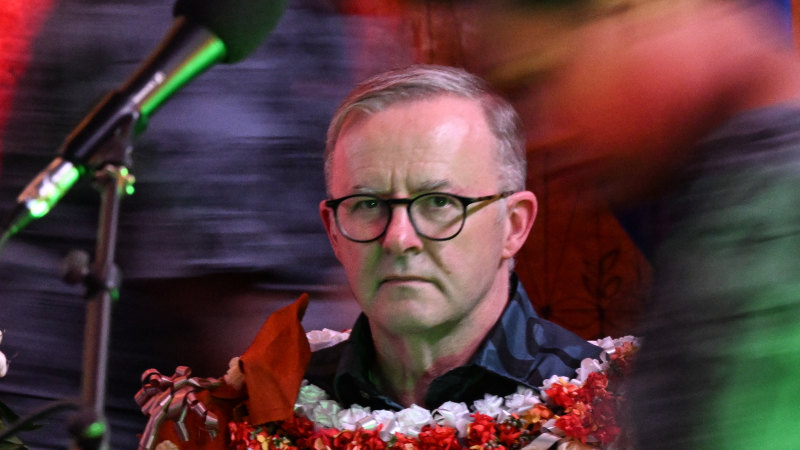 Once cohorts of university students – including future teachers – have been exposed to knowledge about the Pacific, the next step would be to incorporate material about Pacific history, culture, society, and politics into school curricula. Australian students should leave school with some understanding of what life is like in the Pacific and the role that Australia has played in the region.
Of course, both proposals will require people with Pacific expertise to teach them. This suggests that the government should consider investing in schemes to incentivise academics developing expertise on the Pacific. But equally important will be involving scholars from the Pacific in educational delivery.
Loading
Conscious of not contributing to a 'brain drain' from the region, we propose that the government consider funding more arrangements to facilitate relationships between Australian and Pacific universities, including exchanges between academics. The ANU, for example, has such an arrangement with the University of Papua New Guinea, and the University of Queensland with the PNG University of Technology. These models could be replicated elsewhere.
A companion program to the New Colombo Plan could also be established so that, in addition to sending Australian students out into the Pacific, there is provision to bring more Pacific students to Australia.
None of this should be extractive: the purpose should not be to suck knowledge and experts out of the region. Instead, it should be to build knowledge and capacity in both the Pacific and Australia.
In that regard, expanding the availability of Australia Awards to support Pacific scholars studying here will be important.
And the government could consider the merits (and practicalities) of allowing Pacific students to enrol at Australian tertiary universities at the domestic, rather than international, fee rate.
Long after roads are built, or capacity development programs are delivered – and which partner donated them are forgotten – relationships endure. Let's help more Australians understand the dynamism and diversity of our Pacific neighbours so that we can build better relationships with them.
Professor Joanne Wallis is research director of the Security in the Pacific Islands program at the University of Adelaide. Ian Kemish is a former high commissioner to Papua New Guinea, and an Adjunct Associate Professor at the University of Queensland.