New York: The housewife was real. The deal wasn't.
Reality TV star Jen Shah has been sentenced to 6½ years in prison for running a nationwide telemarketing fraud scheme in the United States that prosecutors said targeted "vulnerable, elderly victims" and was accompanied by extraordinary efforts to conceal her crime.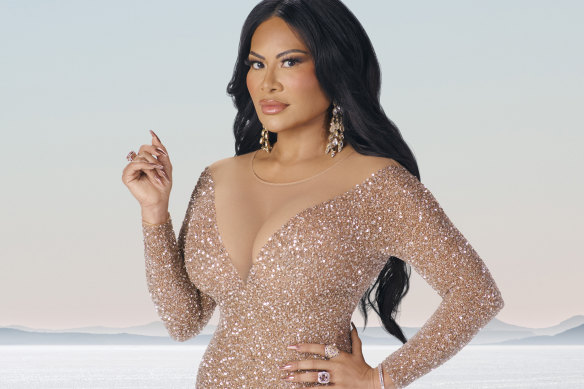 Shah, of The Real Housewives of Salt Lake City, victimised thousands of people from at least 2012 until her arrest in March 2021 by selling them bogus services for online businesses and inflicting "significant financial hardship and damage" on them, the US Justice Department said in a statement.
Shah, 49, facilitated the sale of "leads" – contact data for people who had been picked out as easy marks for the scheme – to sales floors that carried out the racket, according to the US. At her direction, "victims were defrauded over and over again until they had nothing left," prosecutors said.
She was ordered to forfeit $US6.5 million ($9.4 million), 30 luxury items and 78 counterfeit luxury objects and to pay more than $US6.6 million in restitution. She pleaded guilty earlier to conspiracy to commit wire fraud.
After learning of probes by the US Federal Trade Commission and the guilty pleas and convictions of co-conspirators, Shah tried to conceal her role in the scheme by directing others to lie, deleting messages and putting bank accounts under other names, according to prosecutors.
Shah starred in the Utah edition of the long-running reality show franchise, including the third season on cable TV station Bravo released last year.
Bloomberg