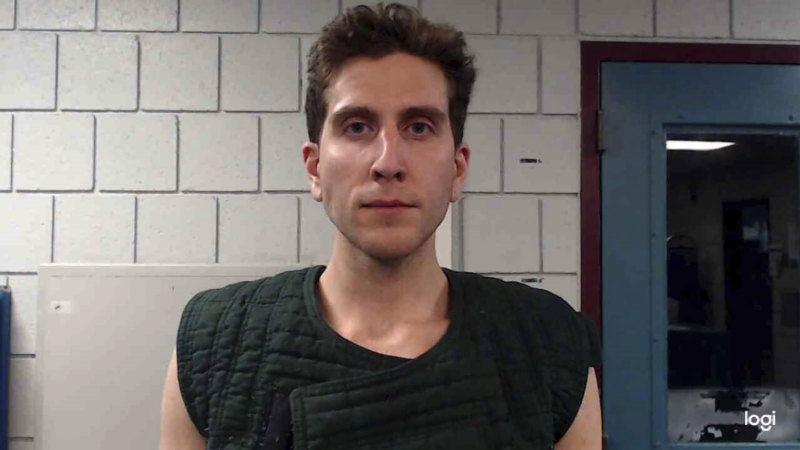 Captain Dahlinger told The Associated Press on Saturday that authorities believe Kohberger was responsible for all four murders. "We believe we've got our man," he said.
Loading
Bill Thompson, a prosecutor in Latah County, Idaho, said during a news conference Friday that investigators believe Kohberger broke into the University of Idaho students' home near campus "with the intent to commit murder." The bodies of the victims were found November 13, several hours after investigators believe they died.
The students — Kaylee Goncalves, 21, of Rathdrum, Idaho; Madison Mogen, 21, of Coeur d'Alene, Idaho; Xana Kernodle, 20, of Post Falls, Idaho; and Ethan Chapin, 20, of Conway, Washington — were members of the university's Greek system (comprised by fraternities and sororities) and close friends. Mogen, Goncalves and Kernodle lived in the three-story rental home with two other roommates. Kernodle and Chapin were dating, and he was visiting the house that night.
Autopsies showed all four were likely asleep when they were attacked. Some had defensive wounds and each was stabbed multiple times. There was no sign of sexual assault, police said.
Christina Teves, a spokesperson for the Chapin family, declined to comment Monday on the Kohberger family's statement. Shanon Gray, a lawyer for the Goncalves family, did not immediately respond to an email seeking comment.
Latah County prosecutors have said the affidavit for four charges of first-degree murder in Idaho will remain sealed until he is returned. He is also charged with felony burglary in Idaho. Many details of the case are expected to be released after Kohberger's first appearance in an Idaho courtroom, Dahlinger said.
Reuters
Get a note directly from our foreign correspondents on what's making headlines around the world. Sign up for the weekly What in the World newsletter here.