London: There will be no role for Prince Harry at the coronation of King Charles III, despite the Duke of Sussex's plans to attend, according to reports.
The event is scheduled for May 6 and is likely to take place as rancour continues over Harry's memoir and its revelations.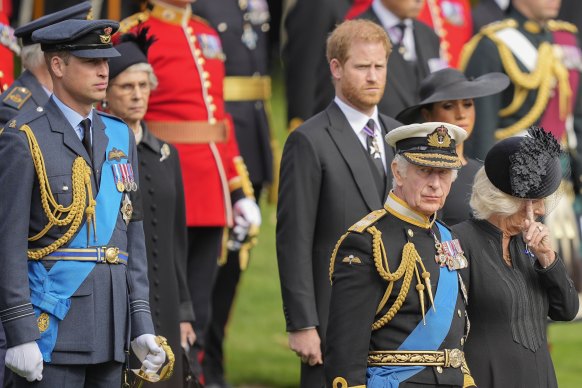 The King is characterised by his youngest son as emotionally repressed and jealous of the popularity of his sons and daughters-in-law.
The Duke has spoken publicly of wanting reconciliation with his father and his brother, Prince William, but so far the pair have remained silent about Prince Harry's allegations.
Traditionally at coronations, royal dukes are required to kneel before the new monarch and "pay homage" before touching the crown and kissing them on the right cheek.
Loading
However, the King, despite opting against a stripped-down celebration, has reportedly scrapped this tradition. Only Prince William will perform an act of homage, The Sunday Times reported.
A source told the paper that without that convention taking place, "as things stand, there is no role for Harry in the service".
Harry has cast doubt over his attendance at the coronation, despite its importance to his father, although friends told the paper he was likely to turn up. There has been no mention of whether Meghan, the Duchess of Sussex would accompany him.