UK issues weather warning
Britain's weather forecaster issued its first red "extreme heat" warning for parts of England on Monday and Tuesday when temperatures are forecast to reach record highs.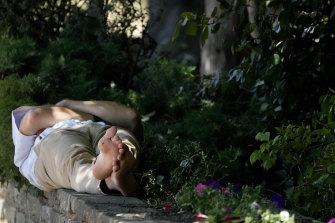 "Exceptional, perhaps record-breaking temperatures are likely early next week," Met Office chief meteorologist Paul Gundersen said.
"Nights are also likely to be exceptionally warm, especially in urban areas. This is likely to lead to widespread impacts on people and infrastructure."
The highest recorded temperature in Britain was 38.7 degrees in Cambridge on July 25, 2019. That record could fall.
Hannah Cloke, climate expert at the University of Reading, said the heatwave showed climate change is here and there is an urgent need to adapt.
"We are seeing these problems now and they are going to get worse. We need to do something now," she said. "It's harder to cope with these types of temperatures in the UK because we're just not used to them."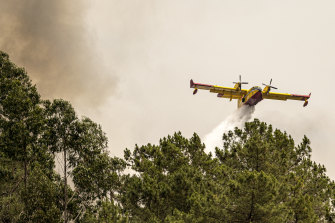 Portugal on Thursday recorded a high of 47 degrees in the northern town of Pinhao – just below the record.
In France's south-western Gironde region – famous for the vineyards of Bordeaux and idyllic Atlantic Coast resorts – 11,300 people have been evacuated since the wildfires broke out around Dune du Pilat and Landiras.
Loading
Some 7350 hectares of land have been burnt and authorities said the fires had not yet been stabilised.
In Spain, the wildfires that have been burning in parts of Extremadura, which borders Portugal, and the central Castille and Leon region forced the evacuation of more small villages on Friday. The flames were threatening a 16th-century monastery and a national park.
In Catalonia in the north-east, authorities suspended camping and sporting activities around 275 towns and villages to prevent fire risks and restricted farm work involving machinery.