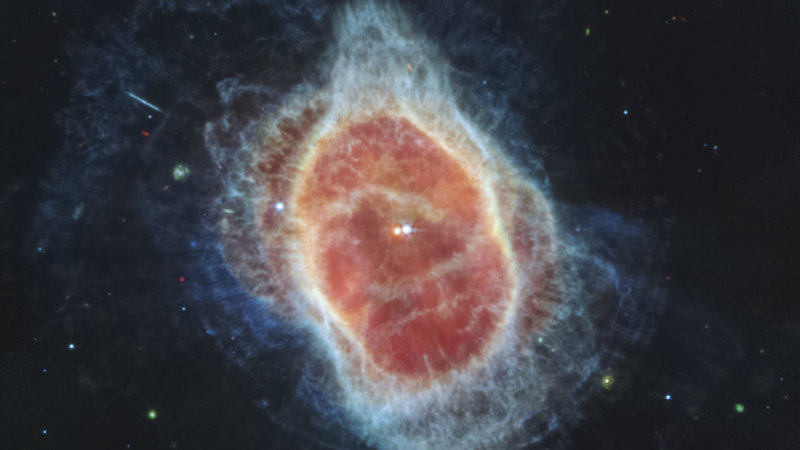 The images were released one by one at an event at NASA's Goddard Space Centre.
Loading
The telescope was a joint initiative of NASA and the European and Canadian space agencies.
European Space Agency director general Josef Aschbacher said it would change our understanding of the universe.
The $9 billion infrared telescope, built for NASA by aerospace giant Northrop Grumman Corp, is expected to revolutionise astronomy by allowing scientists to peer farther than before and with greater clarity into the cosmos, to the dawn of the known universe.
Webb is considered the successor to the highly successful but ageing Hubble Space Telescope. A partnership between NASA, the European Space Agency and the Canadian Space Agency, the Webb was launched on Christmas Day 2021.
The world's biggest and most powerful space telescope rocketed away from French Guiana in South America. It reached its lookout point 1.6 million kilometres from Earth in January.
Then the lengthy process began to align the mirrors, get the infrared detectors cold enough to operate and calibrate the science instruments, all protected by a sunshade the size of a tennis court that keeps the telescope cool.
With Webb now finely tuned and fully focused, astronomers will embark on a competitively selected list of science projects exploring the evolution of galaxies, the life cycles of stars, the atmospheres of distant exoplanets and the moons of our outer solar system.
AP, Reuters