The alleged gunman was identified as Fernando André Sabag Montiel, a Brazilian citizen, said an official at the Security Ministry, who spoke on condition of anonymity. He did not have a criminal record, the official said, adding that the weapon was a .32-caliber Bersa.
Gina De Bai, a witness who was near the vice president during the incident, said she heard "the sound of the trigger being pulled". She said she didn't realise it was a handgun until the man was rushed by security personnel.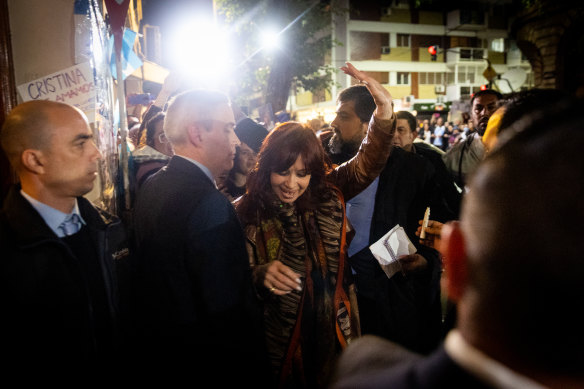 The president declared the next day a holiday "so the Argentinian people can, in peace and harmony, express itself in defence of life, democracy and in solidarity with our vice president."
Kirchner, who served as president for two terms between 2007 and 2015, is a divisive figure in her country. She could face a 12-year sentence and possible disqualification from public office over public contracts awarded in the early 2000s.
Kirchner has been widely expected to run for the Senate and possibly the presidency in next year's general elections.
Loading
"When hate and violence prevail over debate, societies are destroyed and situations like these arise: attempted assassination," said Economy Minister Sergio Massa on Twitter.
Heads of state and political allies from around the region, including Chilean President Gabriel Boric, Venezuela's Nicolas Maduro, Peru's Pedro Castillo and Brazilian presidential candidate Luiz Inacio Lula da Silva denounced the attack in messages on Twitter, expressing solidarity with Kirchner and relief that she was not hurt.
Reuters, AP