But the UK government, concerned about running out of power sources over winter, asked Drax to continue the life of the plants until March 2023 in case its capacity would be needed. A total of three coal-fired plants can be placed on standby.
Drax is transforming itself into a renewable energy generator and says it's power station currently supplies 12 per cent of the UK's renewable energy.
Loading
The UK is committed to net zero and as host of the COP conference in Glasgow was key in pressuring the former Australian prime minister Scott Morrison and the Coalition government into signing onto to the same target by 2050.
But like other countries, including Germany, which were trying to phase out coal, its ambitions to lead the world in going carbon neutral have hit a snag as a result of the war in Ukraine.
Germany has turned back to nuclear and coal as it reduces its dependence on Russian gas.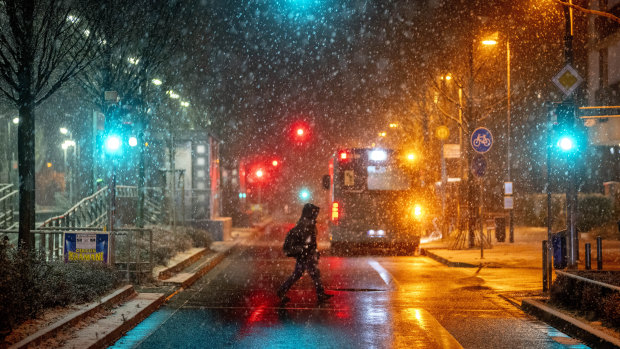 Last week, the UK approved the opening of a new coal mine, the first in 30 years, to extract coking coal for the production of steel, primarily for export.
Alok Sharma, who served as COP president when the UK was host and pledged to "consign coal to history," said opening a new mine would have clear implications for the nation's legally binding carbon budgets.
"Opening a new coal mine will not only be a backward step for UK climate action, but also damage the UK's hard-won international reputation, through our COP26 Presidency, as a leader in the global fight against climate change," he said.